If you're thinking of selling or buying a home now or in the near future, you likely have questions even if this isn't your first time doing either. The home selling and buying process can seem overwhelming and you may not know where to begin.
Below is a list of the top questions I get asked from those thinking of selling or buying a home and I hope you feel more at ease and confident to take next steps after reading through this information.
Real Estate Questions When Selling a House
1. What is my home worth?
The current real estate market in your area will largely determine how your home should be priced. Other things to consider is the condition of your home, the number of current homes that are for sale similar to yours and whether or not the current market is a seller's market, buyer's market or balanced market. For example, if it's a seller's market, housing inventory is low and buyer demand is high, so home values usually rise.
Learn More: How Much Is My Home Worth?
2. How should I prepare my home for showings and should I make any updates or repairs?
First impressions definitely matter in real estate. Pictures of your home are usually the first glimpse buyers will see into your home before scheduling a showing. Rooms should ideally be clean and decluttered. In regard to updates and repairs a Realtor® professional will be able to advise if they believe making improvements will truly help your home sell quicker and for more money. All repairs should be cost effective. If you are in need of major items like a new roof or furnace, these are updates that usually need to be replaced before closing, but this isn't a universal rule and again your agent can advise you on these types of repairs.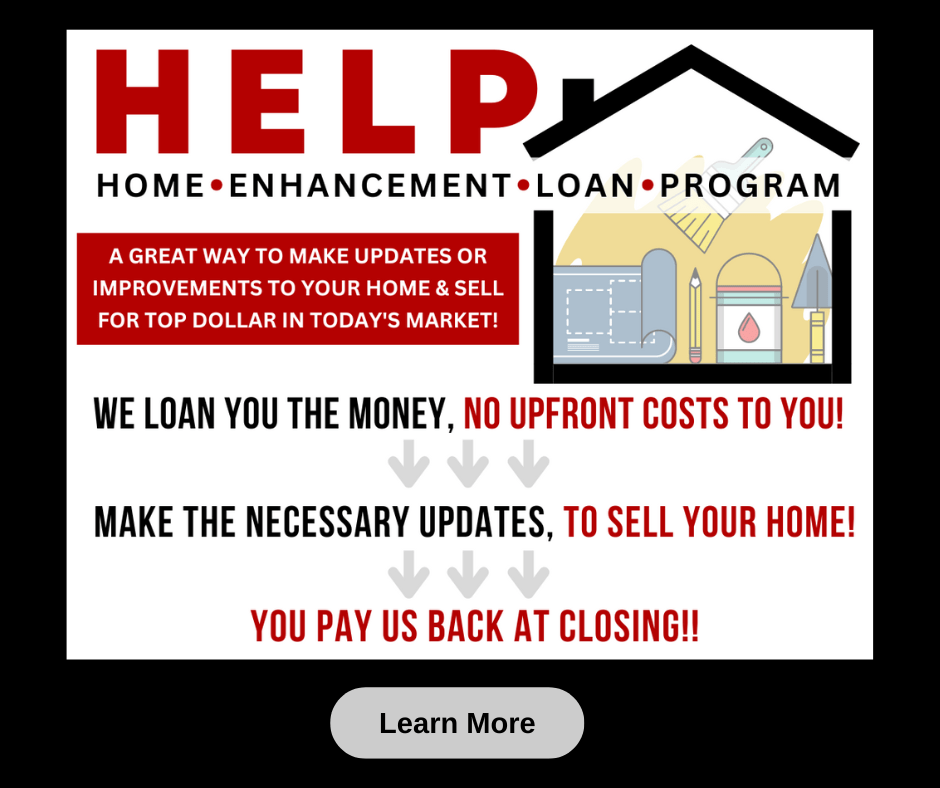 3. How long will it take to sell my home?
If your home is on the market during a seller's market, your home can sell within a day to a week. For a buyer's market, a home will likely take longer than a month based on how many homes you are competing with. In a balanced market, it could take a few weeks to a month. Overpricing your home during any market usually leads to longer than average sale times.
4. What time of year should I list my home?
There are pros and cons to listed your home during the different seasons in Northeast, Ohio. During the winter months, there are less buyers looking because of the holidays and colder weather. The buyers that are looking however, are usually serious and you will also be competing with less homes on the market that are similar to yours. Many sellers will wait until the spring market to list their home. During the warmer months, there are more buyers looking but you will also be competing with the most amount of sellers. If you choose a reputable real estate agent, they can make recommendations on when to list your home based on your circumstances.
Graph shows historic residential home sales by month for Stark County and Summit County from January 2021 through October 2022.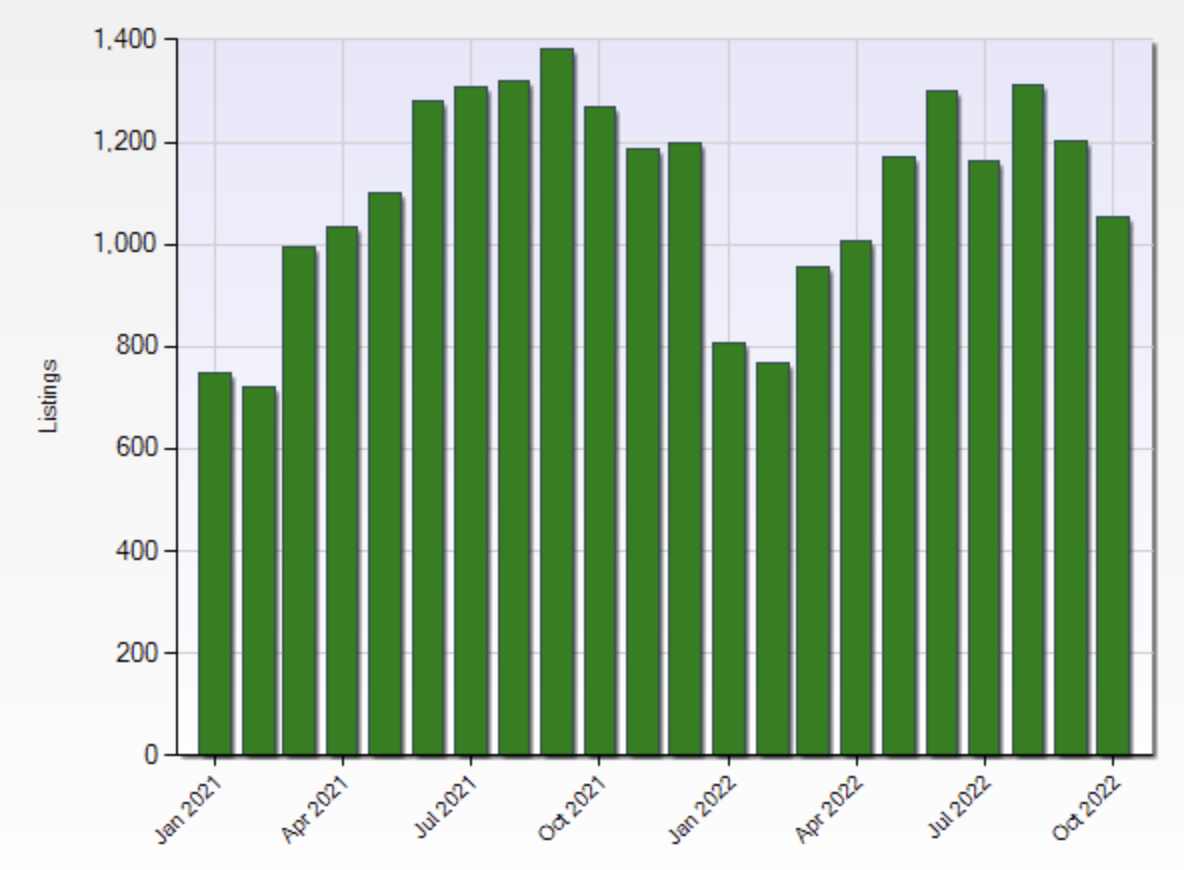 Learn More: Best Time of Year to Buy and Sell a House
5. What is your commission?
Commission varies in different markets and the seller usually pays for the agents' commission. In Stark and Summit County commission can range from 5-6% of the final sale price. This commission is split between the agent selling your home and the agent representing the buyer.
6. What separates you from other agents and why should I choose you?
Top Realtors® should have vast experience representing sellers in home sales. The average agent across the nation sells up to 10 homes per year. Finding an agent that has worked with sellers well exceeding this number is one indicator as to what separates them from other agents. Also doing online research to find client reviews to understand the agent's reputation is also valuable. Other things to inquire about is if they lock you into a contract, meaning, if you are not satisfied with their service, are you able to fire them at any time or are you locked into a timeframe to have your home listed with them? Do they have any seller programs or offer discounts if you're also going to buy a home with them. Are there any other perks like a free moving truck you can use or other discounts offered for steps in the closing process? What is their marketing budget and is it generous enough to reach a large pool of buyers?
7. How much time will I have to move out?
When an offer is accepted by a seller, they have agreed with the buyer on a closing date and a possession date. The closing date is when the official sale has been completed and all parties have signed. The buyer now owns the home and the title has been transferred to their name. The possession date is when the seller has agreed to be out of the home and the buyer is entitled to physically have possession of the property. You will know when you need to be moved out of the home based on the possession date.
8. How long does the closing process take?
The average time a home takes to close is usually around 30-45 days if there is financing and inspections involved. If you receive a cash deal, many times a home can close within a few weeks. It is not unusual for the closing date to be delayed for financing, title or inspection repair issues. Your agent or the closing manager that works with your agent, should have excellent communication and be in contact with you throughout the closing process to update you on any issues that arise.
9. What will I walk away with/net after selling my home?
This can be determined by taking the final sale price of your home and deducting how much you have left on your mortgage, your agent's commission, title fees and additional costs like seller concessions (paying for buyer's closing costs, home warranty, etc), professional photos or staging, and any home repairs that may have been needed during the closing process. A great agent will provide you with a net sheet prior to listing your home, before accepting an offer and during negotiations for repairs (if applicable) during the closing process, indicating an estimate on what you will net after closing.
10. Why would I list my home with a real estate agent when I could just sell my home on my own?
You can choose to list your home For Sale By Owner (FSBO), but many times you will get less for your home than homes similar to yours. This is usually because FSBOs do not have the marketing reach to attract the most qualified buyers as a real estate professional and they do not have the negotiating experience to negotiate all aspects of the home selling process beyond the sales contract. Many times the agent can get a selling client more for their home, even when the seller is paying an agent commission.
Real Estate Questions when Buying a Home
1. How much money do I need for a down payment?
The minimum down payment required will depend on the type of mortgage you are applying for. Your lender will be able to explain the requirements for each type of loan and can tell you during the pre-approval process, what type of loan you would qualify for. Examples of loan types:
Conventional Loans:
Some lenders can do conventional loans with as little as 3% down for qualified borrowers.
These loans are backed by the Federal Housing Administration and require 3.5% down.
These loans are backed by the U.S. Department of Agriculture's Rural Development program, and does not require a down payment. There are limits and requirements to this loan.
These loans are guaranteed by the U.S. Department of Veteran Affairs and usually do not require a down payment.
2. What does my credit score need to be?
The required credit score to secure a home loan will depend on the type of financing you qualify for and how much of a down payment you have to put down. The minimum credit score for an FHA loan is 500 with a 10% down payment or a 580 score for a 3.5% down payment. Many times mortgage brokers can offer more flexibility when issuing a loan and can also shop around for the best rate for you. You can choose to work with your bank, but they may not have the flexibility and prompt follow up that mortgage brokers tend to provide.
>> Learn More: Financing a Home
3. Should I sell my current home before buying another?
This will all depend on your circumstances and if you qualify and can afford to have two mortgages. Buying a home first before selling yours allows you to take time to find the home you love without having to worry about selling your current home at the same time. It is very common however for someone to need to sell their current home first before they can buy their next. A Realtor® professional can help you understand your options for this type of situation.
4. What is earnest money?
Earnest money shows a seller that you are serious about buying their home. It's known as a good faith deposit and is collected after you and the seller have a signed purchase agreement. If the deal falls apart for reasons other than contingencies listed in the contract, then the seller gets to keep the earnest money. The amount of earnest money provided is usually 1-3% of the sale price and your real estate agent can advise you on an appropriate amount to offer based on the location of the home and the list price. Earnest money is held in escrow until closing and is also applied to the down payment of the home.
5. How will my agent get paid?
Generally speaking, the seller pays for the commission of not only the agent representing them, but also the agent representing the buyer, if two agents are involved. Both agents split the commission. The Listing Agent will keep the entire commission if they are the only agent involved in the sale. If you choose to buy a For Sale By Owner, many times these sellers are willing to still pay for the commission of the Buyer's Agent. There are instances however where a For Sale By Owner will not pay for the Buyer Agent's commission and the buyer agrees to pay for their agent to represent them and look out for their best interest.
6. What is the process for buying a home?
Pre-approval is the best first step when looking to buy a home. This gives you clarity on your home buying budget, it helps sellers know you're serious when you make an offer and you can be more confident you will be able to secure a home loan.
Narrow your home search and begin to look at homes.
Once you find a home you love, an offer is made. Once accepted you would move into the closing process.
The closing process involves completing a mortgage application, completing home inspections and having any major repairs negotiated (if applicable), having an appraisal done, title work completed, and homeowner's insurance secured.
As you approach closing, you'll want to begin thinking about your moving date and reserving a moving truck and you will want to call utility companies and plan utility transfers.
The final step is your closing day where you will sign a lot of paperwork, the title will transfer (many times same day), and you will receive the keys to your new home on the agreed upon possession date!
7. How many houses should I see before making an offer?
There is no set number of homes you should look at before you decide to make an offer. Because buyers are able to see the inside of homes online, this really helps them narrow down the ones that are worth scheduling a showing for. You may only need to see the inside of 1-2 homes or you may need to see 10-15. There really is no set number and many buyers have a strong gut feeling once they find the home they love!
Learn More: Homes for Sale in Stark County or Summit County
8. How long will it take to buy a home once I've signed a contract?
If you are paying cash for a home, it is not unusual for the seller and buyer to agree on 2 weeks - especially if the home is vacant. If you are financing a home, the closing process takes 30-45 days on average before getting the keys to your new home.
9. What, if any, home inspections should I do?
Common inspections for a home in northeast Ohio include radon testing, termite inspections, well/septic inspections (if applicable), and a general home inspection. Additional inspections may be recommended by the home inspector after they have done their initial assessment. Your agent should help you understand all your inspection options and can advise on the pros and cons of each.
10. Why is the seller moving?
The answer to this question can let the buyer and their agent gain an idea of how motivated the seller is to sell their home. It can also provide some insight if there's room to negotiate on price. The answer to this question however, doesn't need to bear the most weight on what you decide to offer, especially if it's a seller's market where negotiating on price may not be on the table if there are several offers on the home.
11. What happens if I want to see the inside of a For Sale By Owner and am working with a Buyer's Agent?
If you have an agent representing you, then you would want to call them first so they can reach out to the seller to schedule the showing and get more information about the home. Many For Sale By Owners are willing to work with buyers who have agents representing them.
12. Are real estate prices negotiable?
Negotiating on price is common when buying a home. Many sellers list their home knowing they will probably have to do some negotiating. If however, you are purchasing a home during a seller's market, there is likely less negotiating happening because of the limited supply of homes. If you have an agent representing you, they can advise you on the pros and cons of the amount you are willing to offer.
Make Your Next Move with Ease and Expertise
I hope the information above has answered some of your questions about selling or buying a home and that you feel more confident in knowing what to do next. If you still have additional questions, please don't hesitate to learn more about additional frequently asked questions or to contact me. I look forward to explaining more about the local housing market in Stark County and Summit County and hope to provide you with all the knowledge you need so you can move forward in the right direction!